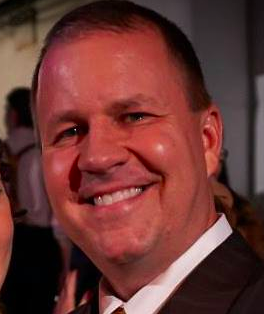 Geoffrey Holmes is an award winning video producer and director. From script writing and shooting, to editing and computer animation, Geoff is an expert in full cycle video production.
Geoffrey graduated from Niagara College's Broadcasting program in 1987, winning the "Telefest" provincial awards for best dramatic film and best overall production for his 1950's science fiction tribute, "The Night The Aliens Landed". He is also a graduate of the famed computer animation program at Sheridan College.
Geoffrey then began a long and distinguished career as a senior producer with the Niagara Regional Police's video production and training unit. Geoffrey and the unit have garnered an international reputation for production excellence with over 70 international awards.
Working in a small but highly motivated unit allowed Geoff to hone his video production skills; in recent years, this included the field of advanced "e-Learning".
In his time away from work, Geoffrey is a powerful creative force, launching several popular websites including the digital graphic novel "Pyramids of Mars" and his personal blog "I'll Be In The Garage", which features updates on his progress restoring his 1929 Graham Paige motor car and other projects.